A Multidisciplinary Approach
Together with local leaders, the Alliance combines efforts from bio-medical, climate, and engineering sciences together with those from the arts and humanities to create new solutions to longstanding problems of health inequities.
Building on the research strengths and extensive community connections of Johns Hopkins University, the Alliance invests substantial resources into measurement and evaluation; data and ingenuity guide our work.
Like others working in global health, JHU has been limited in our ability to resolve the most complex and intractable social problems linked to health inequities. To address the critical gap in global health, JHU has launched the Alliance for a Healthier World - a bold, innovative, university-wide initiative.
Building from JHU's long successful history in researching, developing, and implementing global health solutions, AHW designed an innovative ecosystem to stimulate new research, strategies, technologies, and policies to address unresolved challenges in achieving global health equity - health and wellbeing for all.
The Alliance for a Healthier World serves as a resources hub to stimulate and support our team and partnerships. The innovative ecosystem is designed to support dynamic collaboration among multiple disciplinary teams (faculty, students, external partners) by providing a range of opportunities to stimulate, foster and build skills for working together more effectively.
OUR STRATEGIES
Interdependence
Addressing global health inequities requires a recognition that we live in an inter-dependent world. We need to better understand the diverse connections between people, communities, institutions, and the environment in which we live in order to make large-scale and sustainable change.
Overcoming deeply entrenched health inequities is a complex health and social challenge that will require a diverse yet unified approach, engaging and uniting our best minds not only in medicine, nursing, and public health, but also international relations, engineering, education, business, the social sciences, creative arts and bioethics.
Joining JHU and its partners, it also demands commitment from governments and civil society.
Beyond JHU – Contributing to a global movement
Interdependence underlies the new United Nations Sustainable Development Goals (SDGs) which encourage an integrative approach, and where there is a single explicit health goal among its 17 major goals.
For example, poverty, inequity, gender discrimination – all SDG focal areas – play important roles as social determinants of health, as well as being affected by health policies and systems changes. Education, food security, water, and sanitation are also intimately connected to health systems.
Yet the lack of integration of policies and strategies across sectors is a major obstacle to achieving rational and sustainable development.
The SDGs have opened a window requiring new inter-disciplinary models and closer ties between science, policy, and practice.
Current global health research and programmatic approaches are often fragmented, reactionary, and short-term, and as a result fall short of producing the kind of knowledge needed to stimulate changes in policies and practices that will make a sustainable impact on the health and wellbeing of disadvantaged populations.
To create health solutions that address these factors requires a diverse yet unified approach, engaging and uniting our best minds not only in medicine, nursing, and public health. We need collaborative approaches – "team science" – to link specialized public health and clinical sciences to other basic, computational, engineering, social sciences, as well as to creative arts, entrepreneurial business, international relations, bioethics and the science and practice of policy change and implementation.
Learn what cross sector teamwork can look like from the example here.
Innovative Resource Ecosystem
The Alliance for a Healthier World is designed as a boundary-spanning endeavor. This involves linking researchers across disciplines; bridging interests of policy-makers, practitioners, civil society, vulnerable populations and academics; and networking with those working in the arts, humanities, social sciences, natural sciences, business, international relations, engineering, computational and clinical sciences around a common theme of global health equity – health and wellbeing for all.
Together we work to understand contexts and identify the unique yet intertwined contributions our united disciplines can make.
Our strategic approach combines several methods to stimulate and foster innovative research and solutions; collaborative events, funding grants, mentorship, learning resources and strategic communications to share new knowledge and engage beyond the university.
CONVENE
Convene the full range of Hopkins experts with diverse technical skills to share and learn from perspectives and breakthroughs outside their field of specialty
CONNECT
Connect individuals and teams with colleagues from other disciplines and worldwide networks of implementing partners, policymakers and funding opportunities to expand their research efforts within and beyond JHU.
CAPACITY BUILD
Capacity building for the JHU community to enable effective multidisciplinary collaborative efforts. We offer educational resources to enhance communication across specialties and reduce barriers to cooperation.
COLLECTIVE EFFORT
Integrating the full range of Hopkins expertise, together we create technological and social innovations and work with partners and communities to test, refine, and implement them at scale. We rely on working closely with key institutions around the world, a hallmark of Hopkins global health work over the last century, to translate knowledge into tangible impact including policy, practice and procedures in the field of global health.
STIMULATE
Stimulate new research and problem solving innovations in global health by intentionally creating environments for multidisciplinary teams to thrive.
SHARE
Share new knowledge with broader audiences by translating research into formats and strategies to engage policy makers, practitioners and civil society.
SUPPORT
Support grantees with fundraising and communications assistance to expand exposure and policy influence. We also support the collaborative efforts of other JHU multidisciplinary centers by highlighting success stories and sharing networking resources.
Research Focused on Gaps
The Alliance for a Healthier World has identified four thematic areas where an integration of expertise and perspectives is needed to address difficult and inter-dependent social problems. This intends to focus research and innovation on areas where JHU is best positioned to harness its expertise to make impact. The key aims of the four thematic areas are summarized below.
Each thematic area addresses underlying and systemic drivers that create a large burden of health inequity around the world.

They are also connected to each other; the AHW will support work both within and especially across thematic areas.

The thematic areas address unresolved, complex and rapidly changing concerns that have consequences for all, while particularly affecting the most disadvantaged populations.
Thematic Areas

1. Food & Nutrition Security
Recognizing critical linkages between food systems, local context and dietary adequacy to maintain nutritional health across all stages of life, in an era of both inflexibility and transition in dietary imbalance and malnutrition. Research in this area would integrate public health, nutritional sciences, food security and ethics, agriculture and economics to address nutritional inequities in underserved societies across national income divides.
Lead: Jess Fanzo
Identify how global climate change and environmental degradation at local, regional and global levels pose risks for decreasing equities in human health and nutrition. Develop sustainable solutions on how to best act to protect health and nutrition.
Lead: Peter Winch
3. Gender Equity & Justice
Examines impacts of power, oppression and discrimination on gender and health equity. Develops, implements and evaluates initiatives to advance gender and health equity resulting in more peaceful and prosperous societies.
Leads: Nancy Glass + Michele Decker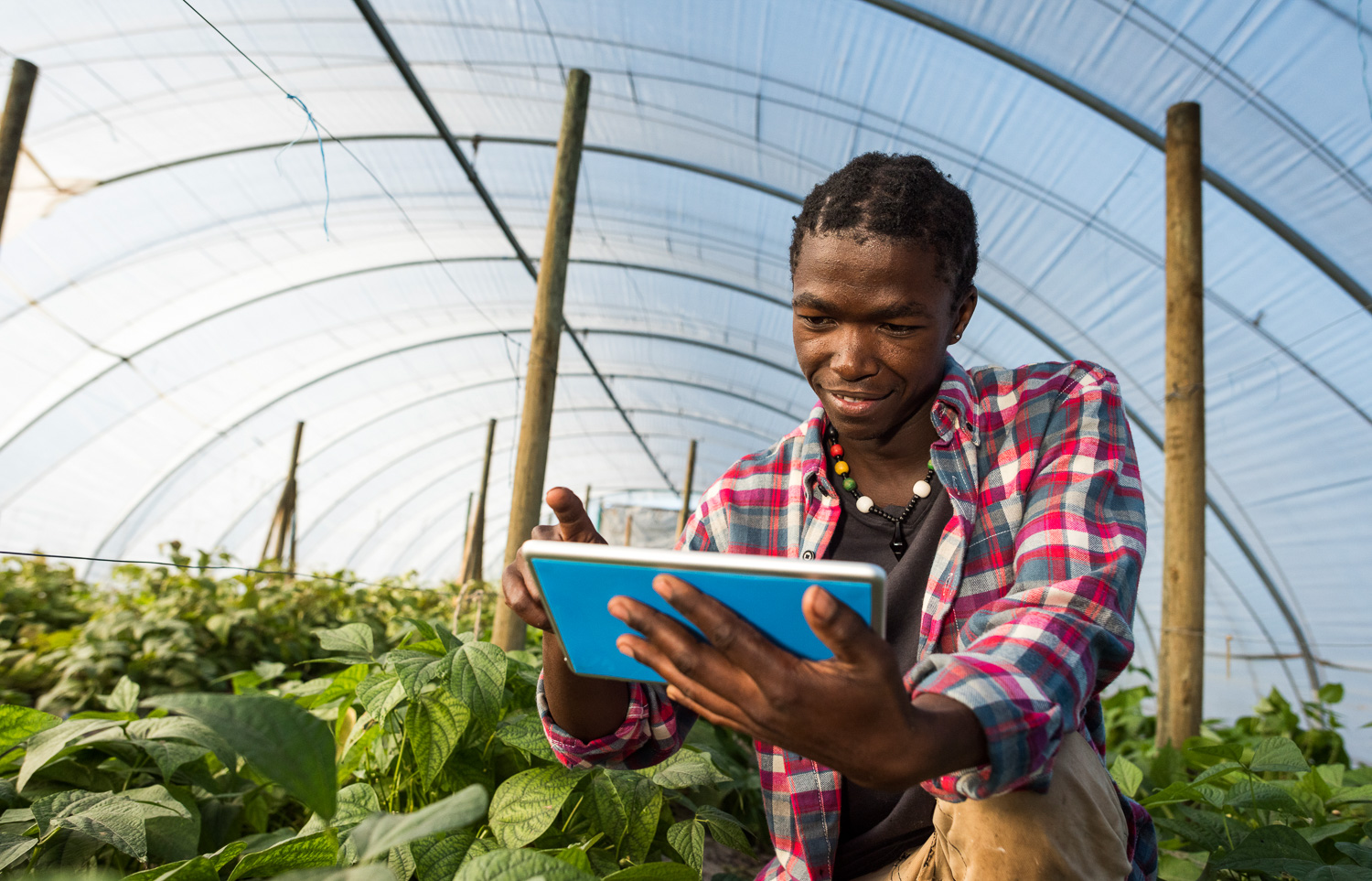 4. Transformative Technologies & Institutions
Discovering, developing and delivering transformative technologies, including design of innovative platforms, financing mechanisms, and reengineering the healthcare value chain (design, market, produce, deliver and support healthcare services and products, emphasizing quality of care and incorporating efficient use of resources). Apply community-user perspectives and systems thinking to improve processes, infrastructure and institutions that enable successful introduction of new technologies focused on reducing health inequities.

Lead: Anthony So
Focus on Solutions Targeting Health Inequities
Social, economic, and environmental conditions affect health in a number of ways. Inequities in the social determinants of health – including socioeconomic status, education, the physical environment, employment, and social support networks – have wide-ranging effects on people's health and survival. (Marmot M. et al. (2008). Closing the Gap in a Generation: Health Equity through Action on the Social Determinants of Health. Lancet 372 (9650):1661–1669)
Health inequities typify a so-called "wicked problem" that is seemingly intractable, complex, and difficult to solve. Different stakeholders have conflicting values, and multiple explanations and interventions are possible. Read more on
EXAMPLES
Efforts to enhance economic opportunity in disadvantaged communities can also produce hazardous waste that damages air, water, and soil, and harms human health, particularly for marginalized populations.

Market forces incentivize the development of medicines that provide benefits for those who can afford them, at the expense of preventive measures and new drug development for conditions that primarily affect the poor.

Improving access to antimicrobials has led to widespread use in animals and humans that improve food supplies and human health, but also contribute to anti-microbial resistance and its deadly consequences.
Learn More Here
Multiple Methods + Intentional Effort
Grants Program - An annual process that solicits and reviews competitive proposals for solving identified / targeted problems.
Furthering Funding Sources - support and guidance on accessing further internal and external sources of research funding
Collaborative Activities, Tools & Services
Events - AHW will host a number of events to bring together faculty and students from across all campuses.
Collaborative resources – Foster knowledge sharing, problem solving and effective collaboration with cross sector colleagues.
Strategic Communications - Support for global health advocacy, funding and research uptake
Global Health Equity Scholars Program
Student Opportunities - An incubator program for JHU students including mentorship from JHU faculty, ability to network and brainstorm across disciplines.